Okazaki Trout Pond
Opened as a fishing spot for fly fishing from 2000 season.
Initially, there is a purpose as Kouji Sugisaka's trout fly fishing fly, it is also the base to foster the current KEN-CUBE business such as development of fly pattern, experiment site of new idea development, observation of ecology of trout etc. It is.
In terms of such personality, we are managing with barbless hook use, all catch-and-release, deciding strict regulation in order to raise trout which is beautiful and power close to nature.
■location

Ikedoku-cho, Okazaki city

■Management style

Member-only lure · fly exclusive management fishing spot

■Open period

October - May (From the conditions of the pound, set the open period in the state of water temperature)

■Fishing method

Only for lure · fly




* Single hook, barbless hook use

■Season member membership fee

12,000yen(2016 season)

■Fishing fee

Members 1 day  2,500yen




Female member 1 day  2,000yen




Junior high school student accompanied by member




1 day  2,000yen




(1,000yen  for fly-only junior high school students)

---

Visitor 1 day  4,000yen
Elementary school student 1 day 3,000 yen
Evening ticket (from 3 p.m.)  3,500yen

■Fish species

Rainbow, Horai masu, brown, amago, shirame

■business hours

No holiday season
Or to Traut Pond HP

Traut Pond MAP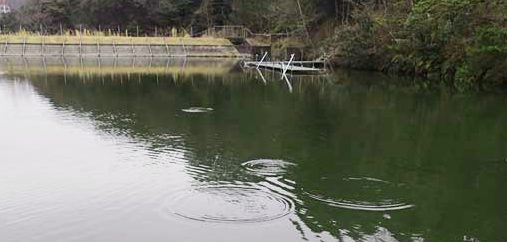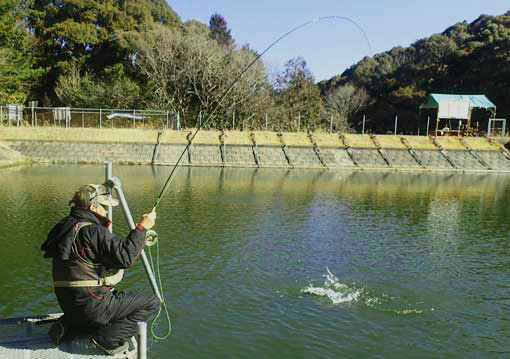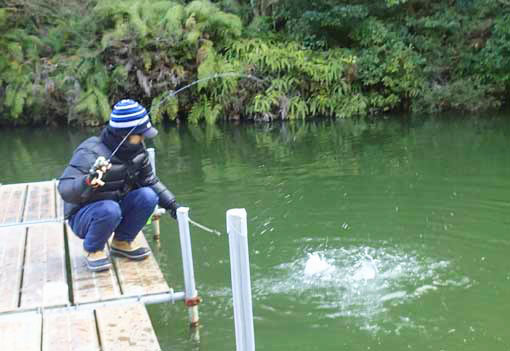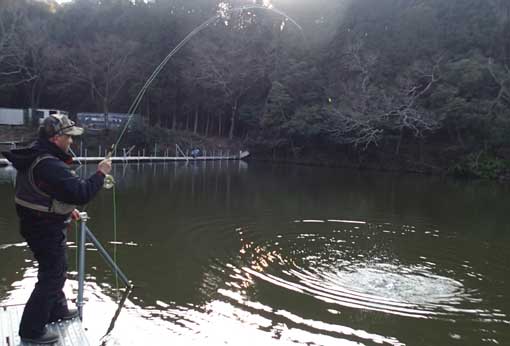 Traut Pond · Impression Movie
( midge practice ) at TROUT POND OKAZAKI